M2M Commercial Fire LTE Promo
USA Central Station is offering an AMAZING promotion on M2M Communicators!
For $180 each you get the M2M MQ03-LTE-M-FIRE-AV Universal Sole Path Commercial Fire Communicator that is 5G ready with LTE-M, and ONE YEAR OF MONITORING & CELL SERVICE INCLUDED!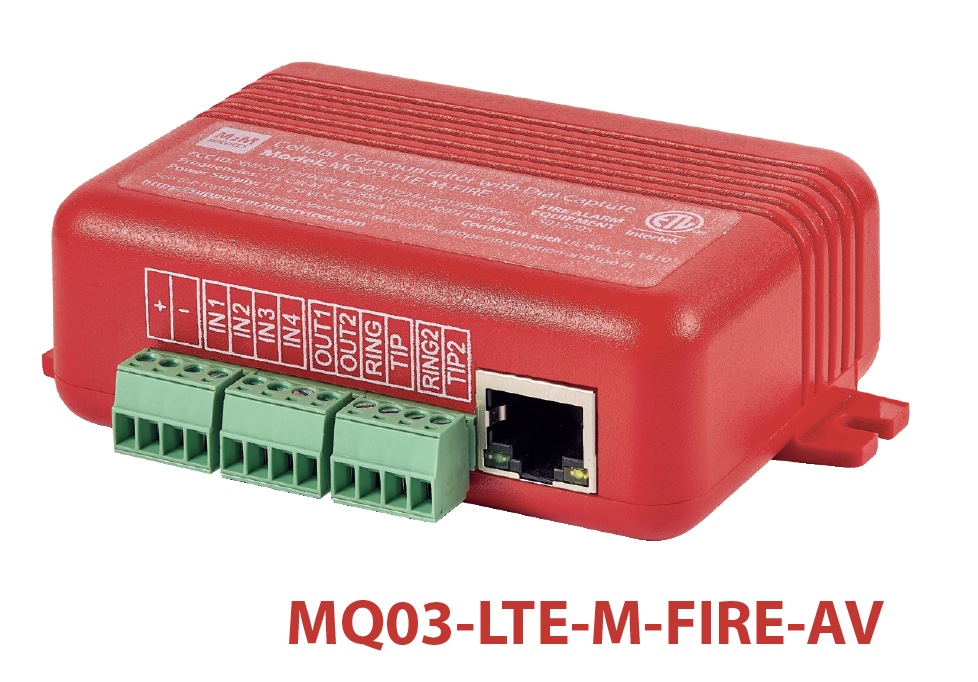 Dual-SIM on AT&T/Verizon LTE-M networks.
FAST AND EASY INSTALLATION
With any panel using Contact ID, SIA, and Pulse 4+2
SPECIFICATIONS
Multi-band CAT-M1 LTE – 700/850/1700/1900/2100 MHz
2 Telco interfaces (Dial Capture): CID, SIA, Pulse 4+2
4 inputs & 2 outputs (programmable)
Supply voltage: +12 to +29 VDC
Consumption: Standby 50mA, Peak 200mA
Dimensions: 2.48" x 3.54″ x 1.26″
Weight: 2.56oz without antenna
CERTIFICATIONS
UL 864 – for Control Units and Accessories for Fire Alarm Systems, listed as a sole path cellular
UL 1610 – for Central-Station Burglar-Alarm Units
CSFM – 7300 – Fire Alarm Control Unit Accessories
PURCHASE INSTRUCTIONS
Click 'Buy Now' button below to purchase securely through PayPal. Make sure to enter the quantity of Radios and monitoring that you want to purchase.
After completing the purchase you will be directed to another page to complete another form and agree to the monitoring plan.
Click 'Buy Now' below to begin the purchase with PayPal:
Not already a USA Central Station Dealer? Call us today to become a dealer and take advantage of this amazing promotion!
Order an antenna for your radio as well: GSM-ANT3 GSM antenna, 10ft Cable, SMA connector $9.00 + $5 shipping: